Click & Collect
We can offer click & collect on every vinyl on our website.
OPENING HOURS
MON - SAT - 10AM - 5PM SUN -11AM - 4PM

NEW SHOP STOCK
Hitting the racks tomorrow
Please contact us to reserve any titles
Fantastic choice, whether it's for metalheads like me, something more pop-like, jazzy or even classical it's gonna be there! Super friendly and well valued prices too! Great experiences every time I go there!
Thomas Andersen, GOOGLE REVIEW
NO BS, JUST HONEST REVIEWS!
"Fantastic vinyl shop, super prices and great mix of music new and used. This shop will definitely be building it's own fan club no question."
"A wonderful little vinyl record shop. Worth a visit to Fareham if you want some cool vinyl browsing in friendly atmosphere. 5/5"
"Doesn't get much better than this. Fantastic and interesting selection with some real gems at really good prices. Really friendly atmosphere."
COLLECTOR OR JUST STARTING OUT,
WE HAVE SOMETHING FOR EVERYONE!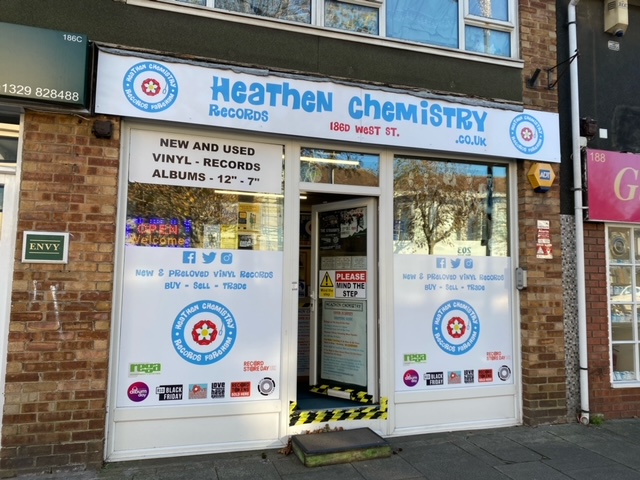 On West Street in Fareham, Next to Cartridge World , uptowards Aldi.
186D West Street
Fareham
PO16 0HP
We're on hand to help and will always get back to you as soon as possible. For anything urgent, please call.
186D West Street
Fareham
PO16 OHP
MON-SAT 10AM - 5PM SUN -11AM - 4PM
Other times by appointment only